Russian train Allegro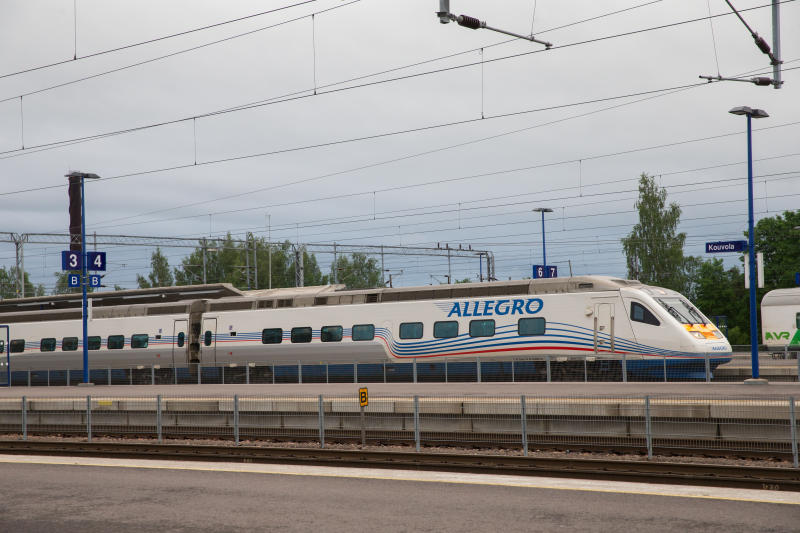 Allegro train is the most comfortable mode of transport between Helsinki and Saint-Petersburg. This train takes you from Helsinki to Saint-Petersburg in only 3.5 hours, and vice versa. There are 4 Allegro trains a day in each direction so it is easy to find the departure for the appropriate time: early morning, late morning, afternoon or evening. All staff onboard is a team of exclusively helpful professionals who speak English, Russian and Finnish and are always happy to assist the passengers with any requests.
Allegro train schedule
Route
Number of trains
Fastest trip
Price from
Classes of cariages of the train Allegro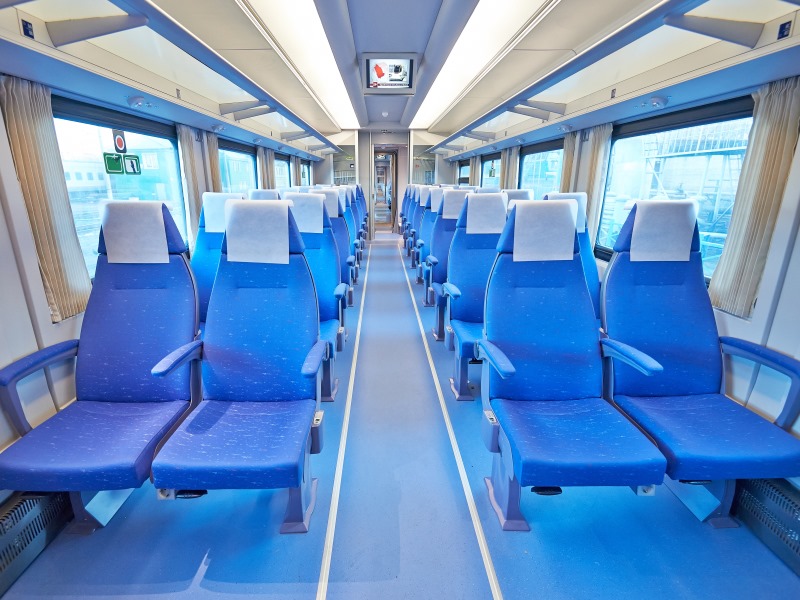 Seating carriage
Seating carriages have soft seats and folding tabels like on the plane. There are several classes of seating carriages, which differ depending on included services and seats arrangement.
Business class seat
Included services: Wi-Fi, drinks, hot meal, hygienic kit. Seat: adjustable, individual lighting, table, folding footrest, audio-visual module, socket. Carriage: 52 seats, configuration 2-2, folding tables.
Economy class seat
Pets are allowed. Seats: adjustable, personal lighting, folding footrest, audio-visual module. Carriage: 60-66 seats, configuration 2-2, folding or window tables.
Show types of included services
Hide info
Electronic ticket
This ticket has an electronic registration – it means that a ticket which you receive by e-mail is already valid; a passenger should just print it and show on boarding with the passport. It is also allowed to show your ticket by mobile phone, however, we strongly suggest printing a ticket out.